Portland, OR-
In the summer of 1984, Singer/Songwriter/Guitarist Los Castro literally fell on a guitar, ever since, he talks to his guitars, and now, he's going to let his guitars talk to you.
"I can't make friends I find them wherever I can. For that reason, I call them "foundits" Hope you're my new foundit?!
Lounge Of Sound
Walt: Drums
Los: Guitar/Vocals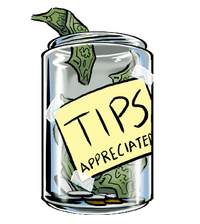 Feelin' Tipsy?
LIKE AND SUBSCRIBE FOR ALL LOUNGE OF SOUND NOTIFICATIONS!
(PDT, UTC-07) (PDT, UTC-07)
Fingerstylist Dann Henderson guests on this week's Lounge Of Sound